Thanks to 'Community-based Value Chain Enhancement in the Greater Caucasus Mountains Area' project, the EU financed project, a new Presidium in Azerbaijan: the Caucasian Buffalo
A conversation with Vusal Ibrahimov, farmer
About 70% of the buffalo raised in the Caucasus are bred in Azerbaijan, which is why the breed is also known as the Azerbaijan buffalo. Buffalo are not too demanding, and their presence helps to create fertile soil, which makes it easy to cultivate the fields where they are kept.
Like all water buffalo, Caucasian buffalo have big horns, strong bodies, and a black coat. Because of their dark color, bright sun can cause them to overheat, so on hot days they love to swim in wetlands, stagnant waters, ponds, or riverbeds.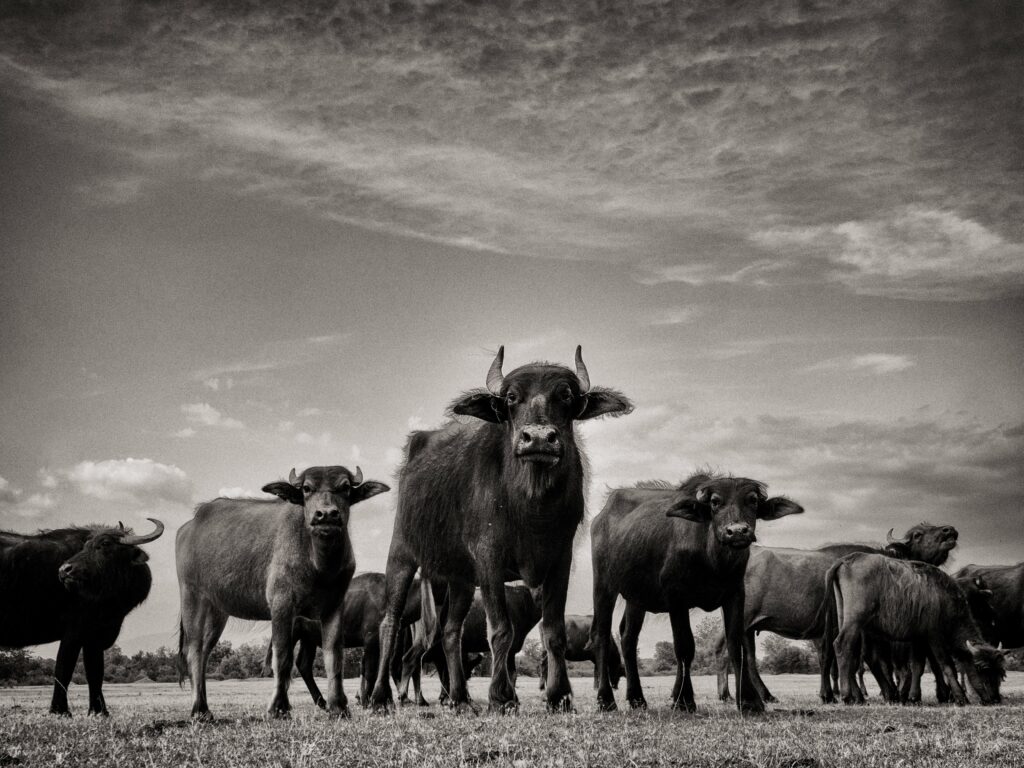 They are especially prevalent in the Aran lowlands of central Azerbaijan, an area rich in bogs, lakes, and reedy vegetation. Most families that keep buffalo have just a few animals, which they raise extensively. Market channels for buffalo milk are not well developed in Azerbaijan, so most farmers process their milk into butter, cheese, kefir, and other products, which they sell directly. The buffalo populations in the Caucasus have been declining since the mid-20th century.
In Azerbaijan, this is mostly due to the progressive loss of pastures as fields are given for industrial crops. The second reason is the drought and reduction of water supplies mostly coming from climate change, on which buffaloes are very dependent. This is why the creation of a Slow Food Presidia could really help producers in their daily job and increase sustainable practice of traditional buffalo pasturing among local population.
Slow Food Presidia directly support farms and involve the creation of farming communities that protect biodiversity and preserve traditional food production techniques. This helps farmers be less isolated, overcome difficulties together and gain access to the market with no third -party mediation.
We talked with Vusal Ibrahimov, a young Presidium's farmer that, thanks to the COVCHEG project, received training through meetings with experts and international exchanges of experience.
"I'm 36 and I'm married. – Vusal tell us – Since childhood, I have been breeding buffalo. This activity passed me from generation to generation. One of my father's uncle had a big buffalo farm and other relatives also had started to breed buffalo with the help of him. Right now, he has around 100 buffalos. So, for 30 years, I'm breeding Caucasian buffalo breed, that it is one of the traditional and rare variety of buffalo in our region. And also, some cow, sheep and goats. The best side of this variety is high volume milk, rich in minerals. I have 5 permanent workers, shepherd and guard. But during the season, the number of workers increase up to 16 which helps to make feed supply".
All of them are breed under simple conditions.
"For example, – Vusal continues – shepherd takes the herd to the pastures in morning and brings back at night. During night, we feed them and move to inside farm. During summer, breeding conditions are easy, but on cold months, it's hard to keep them safe and health".
Unlike cattle, in fact, buffalo are not tolerant of cold weather: while cattle can withstand temperatures of -20 °C, buffalo should not be exposed to anything under -1 °C because they have less body fat to protect them.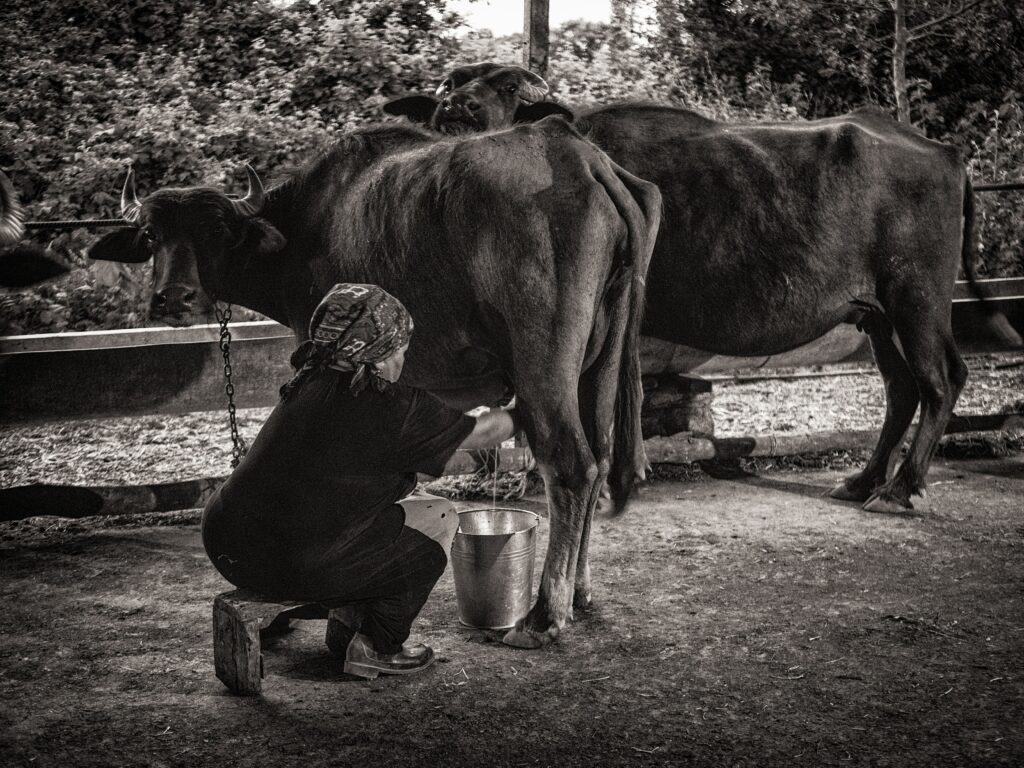 Sinergy with agriculture is also important.
In the farm Vasul also grows barley, wheat seeds and corn. He uses them to feed animals and he sells them to a natural medicine factory to prepare necessary medicine for animals. Caucasian buffalo are mainly raised for dairy production. Their milk is very rich, with a fat content of up to 8%.
"We can only produce milk, as we don't have any equipment to process milk and we don't have that money to buy it. Homemade processing is not good, because it's not profitable. This is why the Presidium project is very important: I can get some equipment for increasing my business for example milking machine, building a small factory and do a lot of things with a production protocol. Before joining this project, my father had said we have to sell most of our buffalo, as they are not profitable and extra work. But after this project, we decided to stay a couple year more to see any results. I think this project can be helpful for us to process our raw products and enter in a greater market. Our territory has a greater potential for agricultural farms and also there is every possible condition to start farming".
Slow Food, with the financial support of the European Union, and in partnership with the Azerbaijan Tourism Board, is developing a three-year project 'Community-based Value Chain Enhancement in the Greater Caucasus Mountains area' to contribute to a balanced development of rural areas and a sustainable food system in the pilot regions of Azerbaijan by promoting local and regional food chains and Slow Food Travel models. The international partnership has various tools and methodologies to achieve this goal, and the project intends to involve the widest possible audience and stakeholders in its implementation.