Pickled Purslane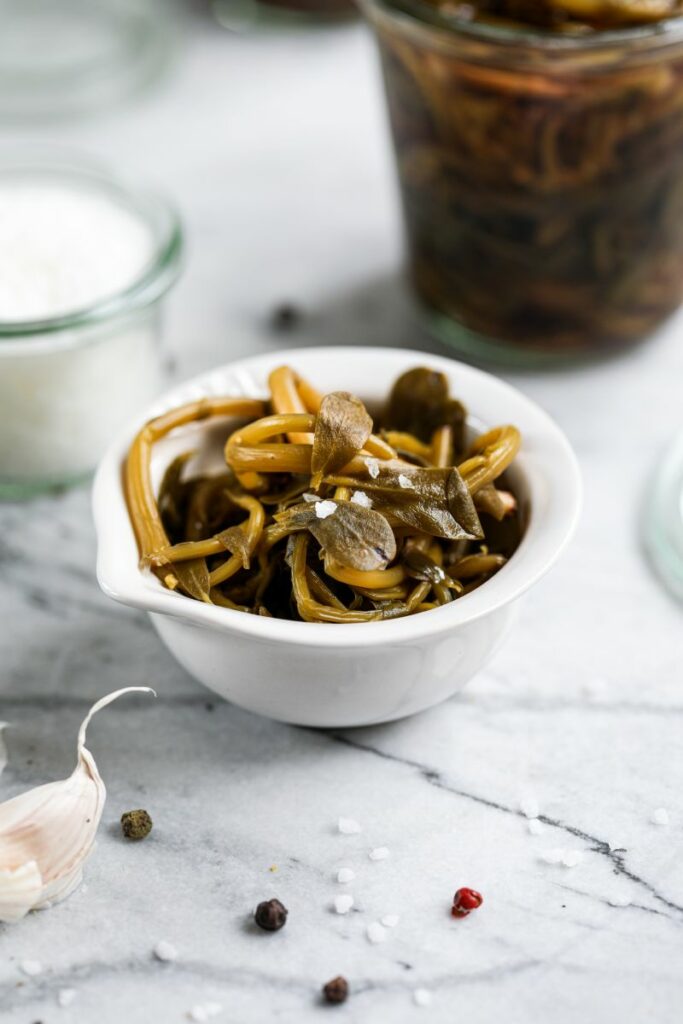 Purslane is widespread in gardens and orchards in the Samur-Davachi plains, Lankaran and in the lowlands and mid-mountain areas of Nakhchivan. Young shoots and leaves are often used as food: they are added to scrambled eggs and salads made with vegetables but can also be preserved as pickles.
During the Soviet era, pickled purslane was produced in Azerbaijan and exported to many countries around the world, but now its consumption has significantly reduced. This export tradition was lost due to political conflicts and the fall of the Soviet Union.
Purslane propagates by simply sowing its seeds in the ground. Since the seeds are very small, they mix with the sand and are then planted about 15-20 cm apart. It grows well in both mountainous and sandy soils. It reproduces independently and does not require specific care, but it grows faster if watered. The stem is about 10-52 cm long, bent towards the ground or upright, it is fragrant, with branches that start from the main stem. The leaves in the lower part of the trunk are alternated while the upper ones are arranged opposite each other. The flowers are small, yellow or red, alone or in clusters.
To make a 2 litre jar of pickled purslane, you need a kilo of purslane stems and leaves, 5-6 cloves of garlic (depending on their size), 4 dried bay leaves, 5 peppercorns and 3 tablespoons of table salt. You also need a mixture of 4 cups of grape vinegar and 2 cups of water. After sterilising and drying the jar, the leaves and stems, that have been previously rinsed in water and drained, are placed inside. Garlic, bay leaf, peppercorns and salt are added. The vinegar and water mixture are poured over it until everything is covered. The jar is closed and then shaken gently to distribute the pepper and aromas throughout the jar. The jar must then be stored in a refrigerated cool room for 4-5 days before being consumed.
During storage, the plant soaks and its volume reduces, it is therefore preferable to keep extra purslane leaves in the refrigerator so that more can be added to the jar.