Govurma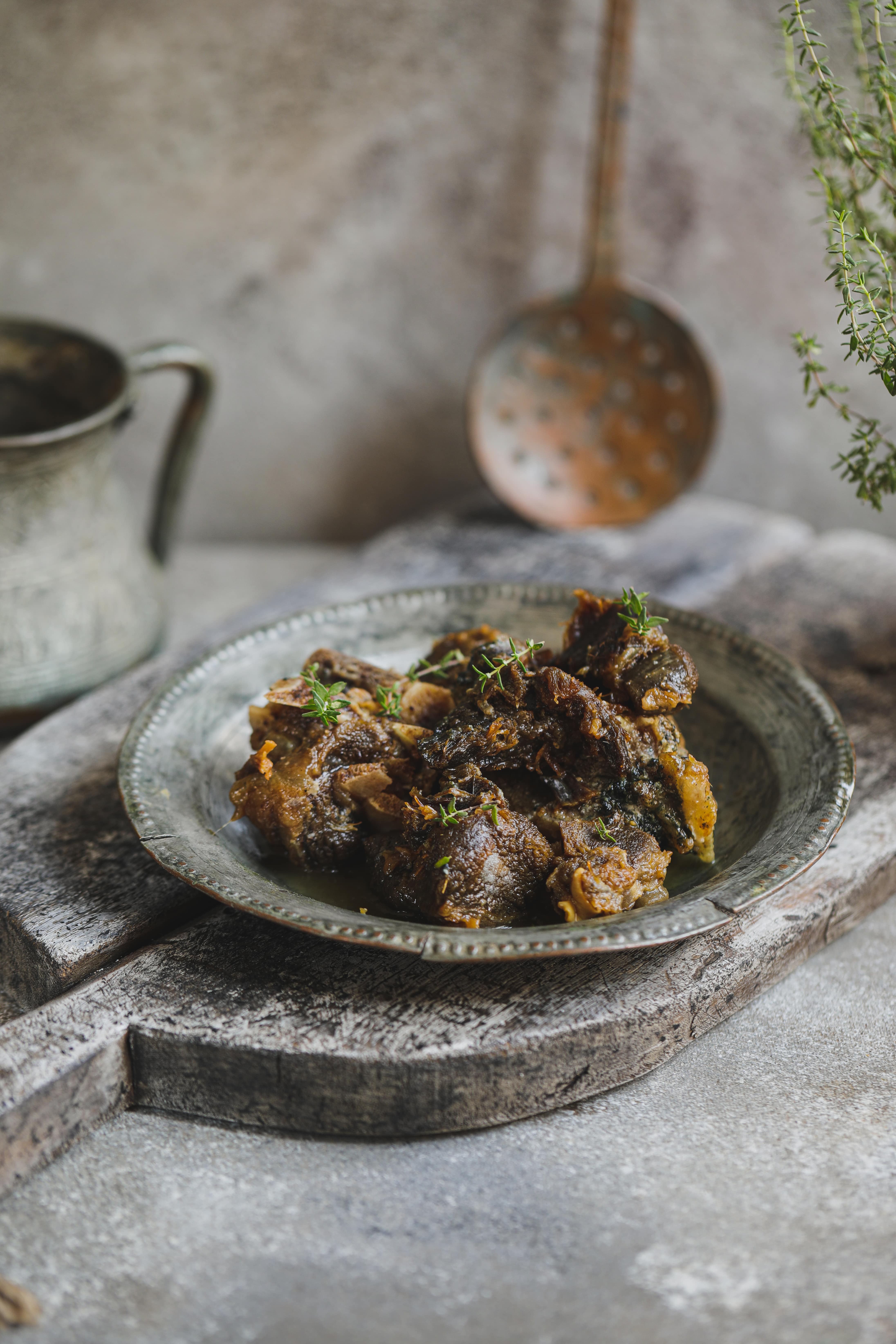 Govurma is a traditional processed meat from Nakhchivan region. It is prepared during the spring, summer and autumn months to be consumed in winter. Its origins date back a very long time, it is mentioned in the epic work "Kitabi- Dada Gorgud" of the fifteenth century.
It is usually prepared with either veal or lamb. The meat is cut into pieces of about 120-150 grams and left to hang for a day. After hanging, the pieces of meat are sprinkled with a little bit of salt, placed in a pot and stewed over low heat. The water is then drained, the meat is placed in a pan with plenty of oil and a little salt and fried slowly. Once it is cooked, it is placed in large glazed ceramic jars and melted butter is poured over the top, until they are completely covered. When using mutton, the fat from a lamb's tail is melted and poured into the jar instead of butter. Cermaic jars are then buried under soil and govurma is ready to be used in 1-2 months.
Many dishes in Azerbaijani cuisine are prepared with govurma, including govurma soup, govurma eggs and govurma sorrel.